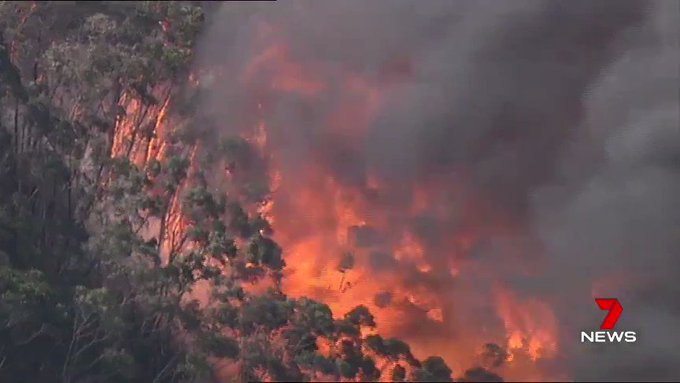 Species Previously immune to fire now under threat.
Even species that may have previously survived in bushfire season are now under threat.
Animals and insects that exist in wetlands are exposed to burning bush thanks to the long drought in Australia.
Ecologist Phillip Gibbons was worried about a highly biodiverse area, the Tallaganda National Park.
"The issue is a lot of species can survive wildfire because they can retreat to unburnt refugia in the landscape, and the worry is that after a long period of dry that the moist gullies in Tallaganda have dried sufficiently that now they can be burnt in the wildfire," Professor Gibbons told ABC.
The park is home to 13 threatened species, including the scarlet robin, the olive whistler, the spotted tail quoll and the Tallaganda velvet worm.
The velvet worm, which has existed for millennia, has gradually been eliminated from the rest of Australia.
"That's the only place in the world that you can find this species," he said.
"The worm … actually evolved half a billion years ago."